11.
dec
ECG app and irregular heart rhythm notification available today on Apple Watch
New electrodes in Apple Watch Series 4 now enable customers to take an ECG directly from the wrist.
Starting today, the ECG app on Apple Watch Series 4 marks the first direct-to-consumer product that enables customers to take an electrocardiogram right from their wrist, capturing heart rhythm in a moment when they experience symptoms like a rapid or skipped heart beat and helping to provide critical data to physicians. The irregular rhythm notification feature on Apple Watch can now also occasionally check heart rhythms in the background and send a notification if an irregular heart rhythm that appears to be atrial fibrillation (AFib) is identified. Apple worked with the Food and Drug Administration (FDA) for a number of years to receive De Novo classification for the ECG app and the irregular heart rhythm notification, making the features available over the counter.
Available today as part of a free update to watchOS 5.1.2, the ECG app1and irregular heart rhythm notification feature2 will help users identify signs of AFib, the most common form of irregular rhythm. When left untreated, AFib is one of the leading conditions that can result in stroke, the second most common cause of death around the world. The CDC estimates AFib can affect up to two percent of the younger population and nine percent of those 65 years and older in the US.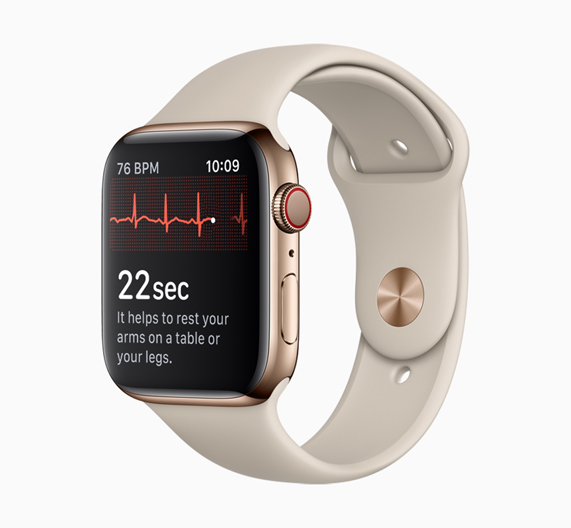 "Apple Watch has helped so many people around the world and we are humbled that it has become such an important part of our customers' lives," said Jeff Williams, Apple's chief operating officer. "With the release of these heart features, Apple Watch takes the next step in empowering people with more information about their health."
Read more in the full article: Apple
Related articles: